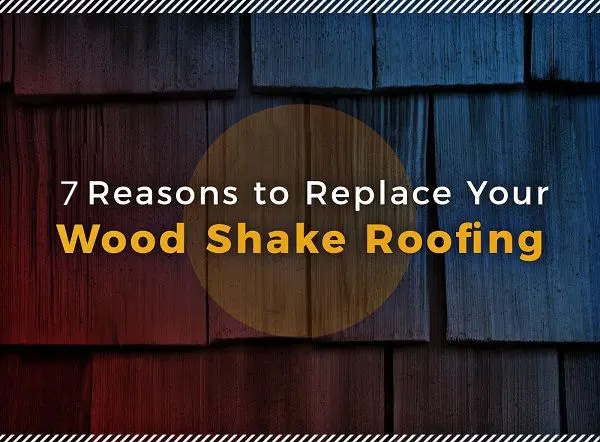 Wood shake roofing is peerless when it comes to that classic wood look. While it's widely touted as the best-looking, it isn't the most durable or long-lasting, even with treatment and regular care. Safe Harbor Exteriors lists four reasons to replace your old wood shake roof.
1. Wood and Water Damage
Wood roofing, despite its aesthetics, fares poorly when regularly exposed to rain and water damage. Compared to asphalt shingle systems, wood shake roofing tends to warp and buckle faster. Wood shake roofing also rots, and it can quickly become a home for moss, mold and mildew when constantly exposed to water damage.
2. Wood Is High Maintenance
Compared to newer roofing systems, wood shake roofs tend to be a high-maintenance system. Because it has lower elemental resistance compared with asphalt and metal roofing, you'll spend more money repairing and maintaining it. This makes it a poor choice for long-term protection.
3. Wood Fades Faster
Wood shake roofs also fade faster, which diminishes your home's exterior aesthetics considerably. While it's easy to retreat the wood shingles and make them appear brand new, the fact that they fade faster means they are pricier to maintain than other roofing systems.
4. Wood and Fire Resistance
While there are specially treated wood shingles that resist fire, it can't hide its natural weakness. This is a stark contrast to asphalt and metal roofing, which are impervious to fire on their own without needing special and expensive additions.
5. Missing or Loose Materials
Roofs are very communicative; they show signs when something is off. When you notice missing or loose materials, it's a smart move to call your local contractor for a repair. That way, you can prevent water intrusion in the affected areas.
6. Exposed Underlayment
It's unusual for your roof's underlayment to be visible from the surface. The same is true with your roof deck. When the current material isn't covering the whole system, consider getting in touch with your roofing contractor to attend to this issue.
7. Curling and Cupping
Most residential roofing systems, like wood shakes, suffer from these problems. While these concerns do not necessitate replacement, it's a clear sign of deterioration. These issues can result in moisture buildup.
Safe Harbor Exteriors offers complete roofing and James Hardie siding services. Call us today at (913) 553-3620 for more information. We offer wood shake roof repair and replacement throughout Kansas City.