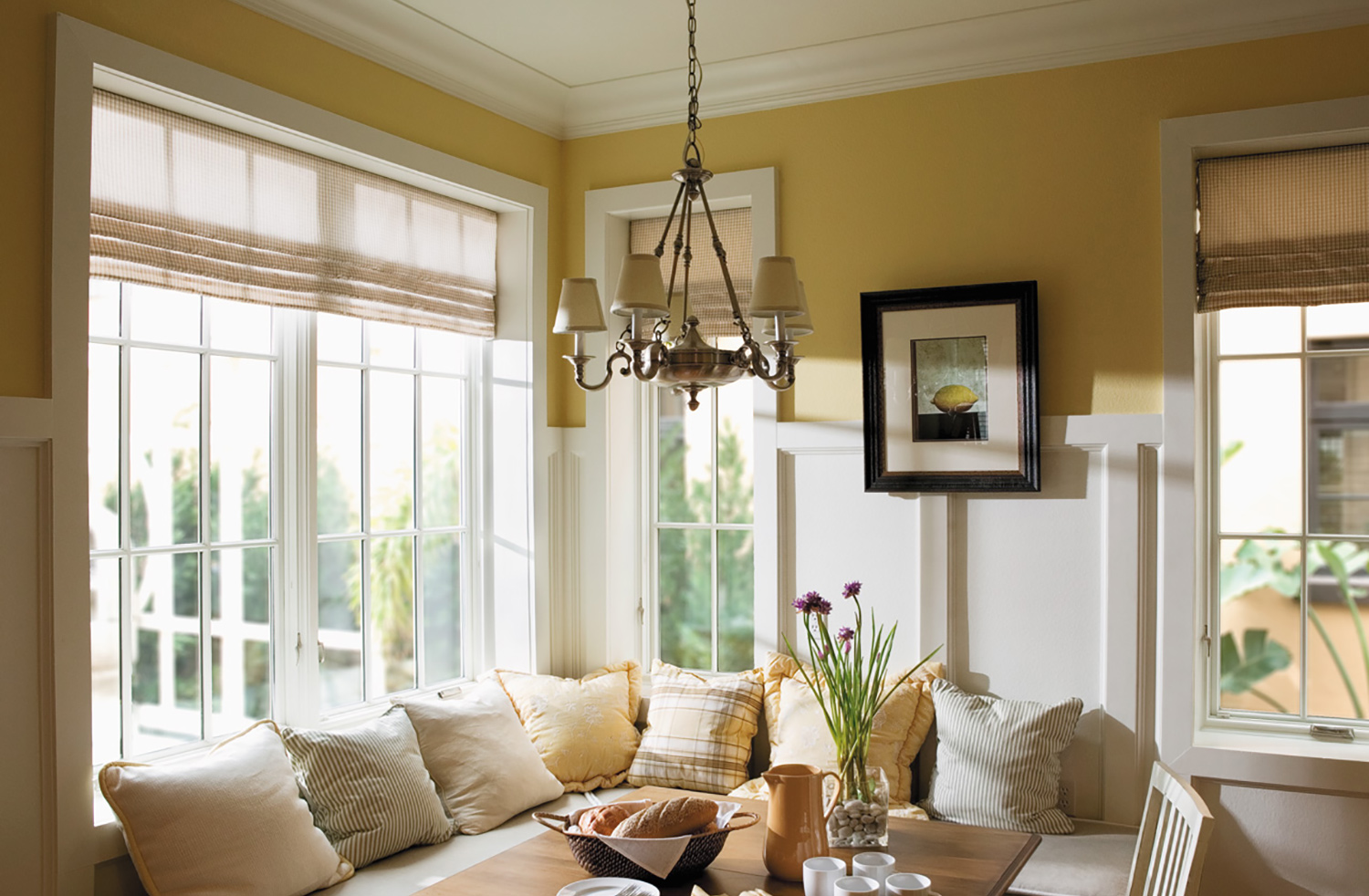 Having issues with your windows? Whether they are old and deteriorating or weren't installed well, Safe Harbor Exteriors can provide beautiful, strong new windows for your Lenexa home.
Give Your Lenexa Home a Beautiful View with New Windows
We want your home to last, so we've gathered the best material options for your replacement windows. Choose from fiberglass, vinyl, or wood to protect your home.
Fiberglass Windows – Able to withstand severe hot and cold weather, durable fiberglass is at the forefront of window materials.
Vinyl Windows – Perfect for the homeowner who wants a low-maintenance and budget-friendly option, vinyl windows do the trick.
Wood Windows – As a classic, warm material, you'll love the traditional look of wood windows for your home.
Sturdy Replacement Window Brands that are Low-Maintenance

We only use window brands that we'd install on our own homes. That's why we are proud to carry these premium brands: Pella, ProVia, Windsor, and Wincore.
They come in a multitude of shapes, sizes, and colors, so you will be able to fit the window of your choice with the style and color of your home. Whether you want arched windows for a unique look or bay windows for a gorgeous view, these brands deliver a polished appearance to compliment your home.
"Fabulous work. Absolutely the best contractor I have ever had the pleasure of meeting and doing business with."
–Steve J.., Lenexa, KS
Featured Lenexa Window Project
A Lenexa resident needed an upgrade for her home's exterior. In addition to being dated, her siding was riddled with wood rot. Her doors and windows also needed modern, stylish replacements
Choose Top-Notch Window Installation In Lenexa
Lenexa homeowners love the area. Whether they are participating in the Food Truck Frenzy or going to a movie in the park, they enjoy being a part of a thriving community. When the windows on their home are less than stellar, they turn to Safe Harbor Exteriors.
With plenty of 5 star reviews to back us up, you can trust the Lenexa window experts to strictly follow manufacturing guidelines during the installation process. We provide an easy-going, non-pushy experience. Get a free window quote today, and be on your way to a more low-maintenance home!