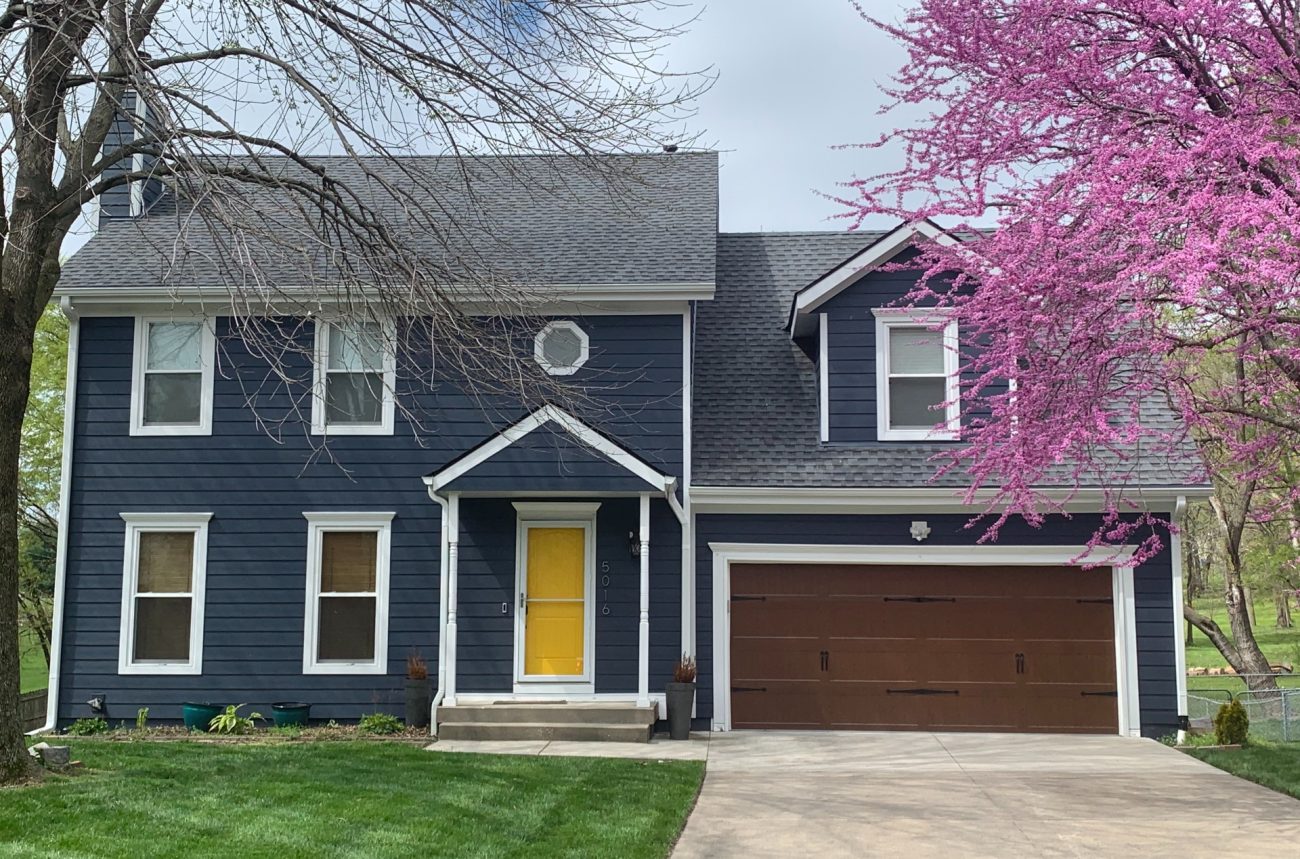 Desoto, KS area homes are vulnerable to moisture damage and destructive pests demanding constant, time-consuming maintenance.
Safe Harbor understands you want a low-maintenance home with long-lasting curb appeal that is protected from the elements. Siding replacement offers an easy way to update the look of your home, improve energy efficiency and provide decades of enjoyment.
As a James Hardie Preferred Contractor and a certified Mastic Vinyl Siding Contractor, you can trust in our workmanship and that we will help you get the right siding that meets your home's needs.
Beautiful, Reliable Siding Replacement for Your Desoto, KS Home
Our siding replacement services offer reliable installation and a wide range of beautiful, durable siding options, including:
James Hardie Fiber Cement Siding
Elegant, low-maintenance and customizable, fiber cement siding is highly durable, offering protection against Desoto's harsh storms, insects, and woodpeckers. Superior energy efficiency in hand with high-performance non-combustible materials also reduces the spread of fires.
The king of fiber cement siding, James Hardie is America's #1 choice for low-maintenance siding that provides instant curb appeal. As your James Hardie Preferred Contractor, we ensure superior workmanship backed up by the James Hardie Warranty. The vibrant ColorPlus Technology colors come with a 15-year warranty, while the siding offers a 30-year, non-prorated, transferable warranty.
---
Mastic Vinyl Siding
Safeguard your Desoto, KS home with resilient, stylish, low-maintenance vinyl. As a certified Mastic Vinyl Siding Contractor, we've seen how Mastic outlasts other vinyl siding brands. A selection of 300 fade-resistant colors, styles, and accents provide years of curb appeal.
Choose from an impressive selection of styles, accents, and 300 brilliant fade-resistant colors that stand up to Desoto's unforgiving sun. Energy efficiency keeps your home warm in the winter and cool in the summer, while the weather-resistant vinyl maintains its beauty regardless of what Mother Nature throws at it.
Stone Veneer
Update your home with the timeless charm of stone veneer. This is the best way to ramp up curb appeal without sacrificing energy efficiency or durability. The natural look and feel of stone veneer is also fire-resistant and low-maintenance. With proper installation, it will last from 20–75 years.
Safe Harbor installed James Hardie siding, soffits, and gutters. The install was meticulous and our home was left cleaner than when the company showed up. The level of detail in the install was beyond expectation! We are so pleased with the quality of the work and the professionalism of the install team!
–Carolyn P.
Choose Safe Harbor Exteriors
Safe Harbor has the siding solutions you need when you're looking for an easy, affordable way to maximize your Desoto, KS home's curb appeal and minimize maintenance. In a town known for its annual Desoto Days Festival and Winesong at Riverfest celebrations, keeping up appearances is key to home value.
At Safe Harbor, we offer superior workmanship, exterior design expertise, and an impressive selection of products. We can update your home with low-maintenance siding designed to last.