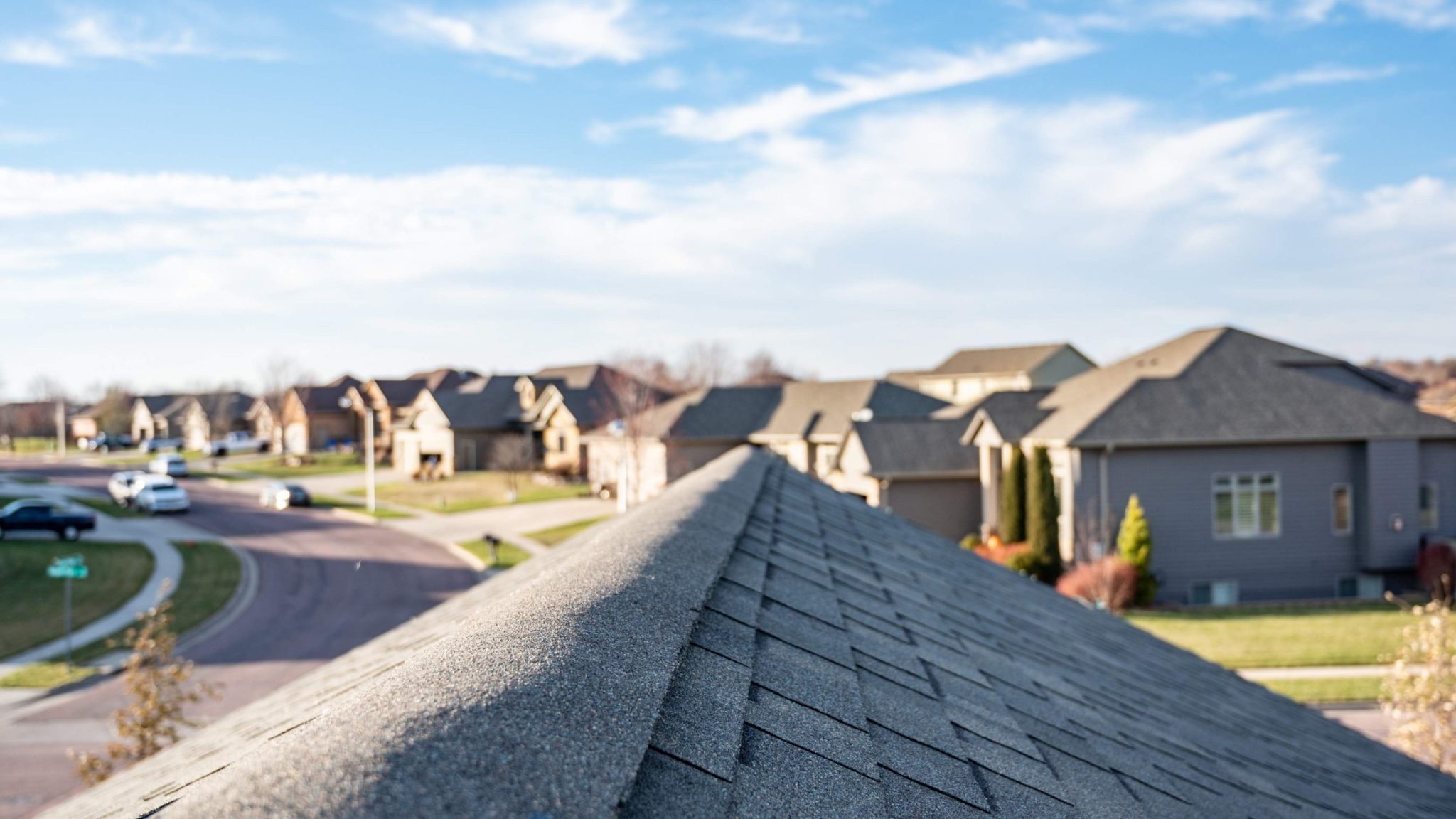 A leaky, old, or hail-damaged roof isn't good for your home. Moisture can seep into your home and cause further damage. Your drywall could sag, and your energy bills may increase. If you're experiencing these problems, consider a new roof for your Prairie Village home.

At Safe Harbor Exteriors, we've helped thousands of homeowners in the Prairie Village area with roof replacements. We can provide a worry-free process for you, too!  
Experience Exceptional Customer Care with Safe Harbor: Your Stress-Free Roofing Journey
At Safe Harbor, we constantly work to give our customers exceptional customer service. That means our salespeople are never pushy, and we pride ourselves on responsive communication.
We call our project process "SAFE." Here's how it works:
S – Schedule: Start by contacting us to make an appointment. We'll get you in as quickly as possible!
A – Assess: We'll provide accurate measurements and recommend the best product options for your needs and budget.
F – Finish: Our expert crew will install your new roof and complete a thorough walk-through when it's finished.
E – Enjoy: Relax and enjoy your new low-maintenance roof!
"Safe Harbor was recommended to me by a friend that used the company for roofing and gutters. Working with Safe Harbor was fantastic, the company replaced my 16 year old Wood Shingle Roof with a Timberline Roofing System. Steve Scheffler ( owner) answered any/all questions or concerns, returned all calls, and also paid a visit to check on the project. It was competitive, fair, and reasonable. The job site cleaned up daily, and I received outstanding customer service. I also received pictures of my finished roof. I would highly recommend Safe Harbor to my friends and neighbors."
–Alice S.
Enhance Your Prairie Village Home with Our Premier Roofing Solutions
At Safe Harbor Exteriors, we install industry-leading roofing products and follow a meticulous process to ensure you get the desired results. Our brands include:
GAF Master Elite Certified roofer, America's #1 asphalt shingle roof
CertainTeed, with 300 roofing options
Owens Corning, long-lasting shingles in a wide range of colors
Low-maintenance Decra metal roofing
A new roof has many benefits for your Prairie Village home, including:
Avoids more costly problems down the road
Keeps your home moisture-free
Updates your home's exterior style and boosts its curb appeal
Improves indoor air quality
Lowers your utility bills
---
Preserving Prairie Village: Roof Replacement Services for Timeless Homes
Prairie Village has been considered a great place to live for decades. Founder J.C. Nichols envisioned a planned community, including beautiful homes and neighborhood shopping centers. His vision was realized in 1949 when the National Association of Home Builders named it the best-planned community in America.
Prairie Village is still a wonderful place to call home. As a community resident, you want to preserve your house's value. That means you need a reliable, durable, and stylish roof. Ready to learn more about Safe Harbor Exterior's roof replacement services? Contact us for a free estimate.