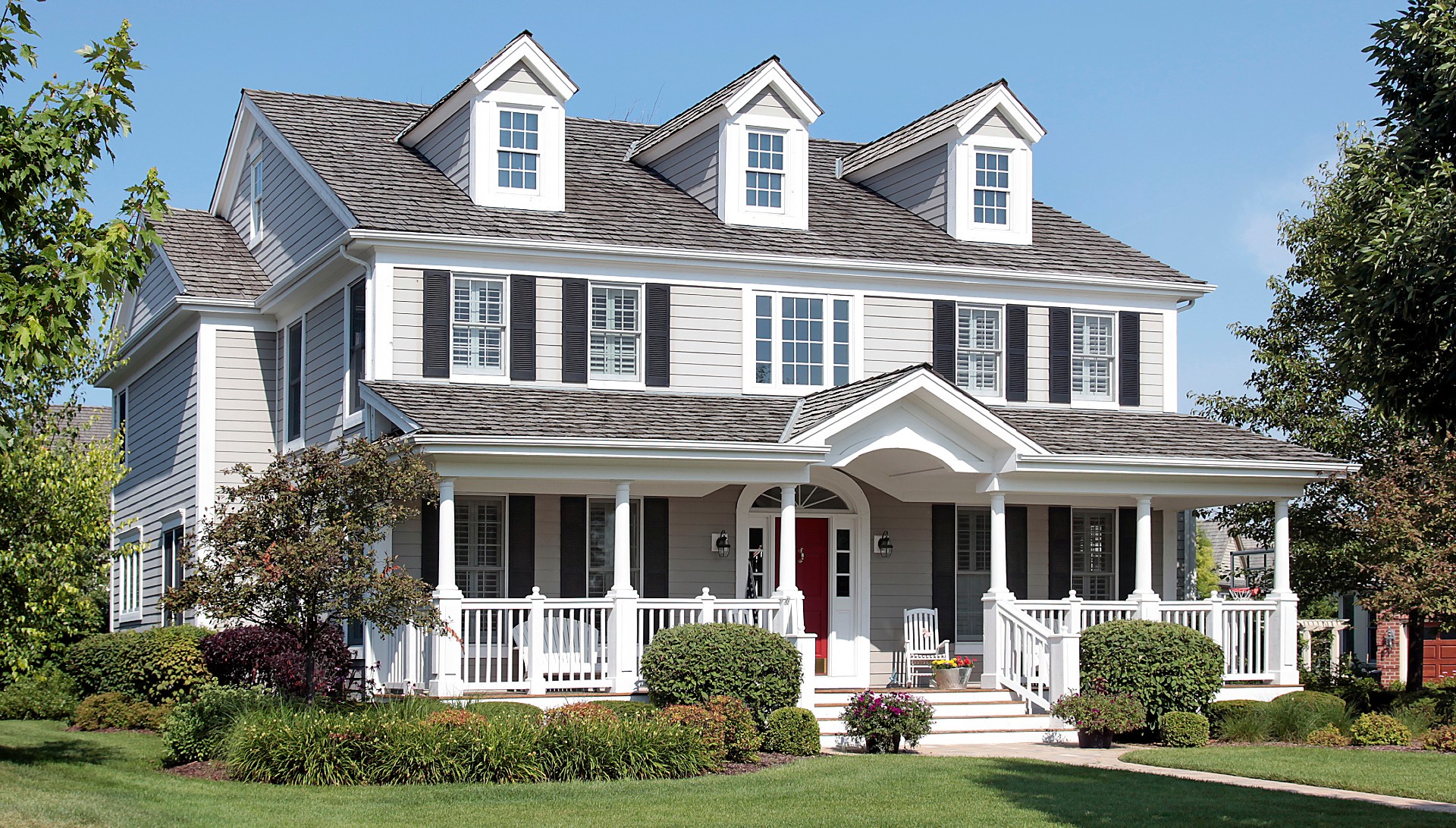 If you're a homeowner in Olathe or the surrounding area, you know how important it is to have sturdy, energy-efficient windows. Not only do they enhance the curb appeal of your home, but they also keep you comfortable throughout the year and can help lower your energy bills. However, over time, windows can become damaged or worn down, compromising their functionality and appearance. Whether you're looking to update the look of your home or improve its energy efficiency, Safe Harbor Exteriors is here to help you make the best replacement window decision for your needs and budget.
A Premium Selection for Replacement Windows on Your Olathe Home
Safe Harbor only offers the best materials for your Olathe area home window replacement. Options we have to meet your needs and personal taste include:
Fiberglass
Fiberglass windows are a reliable, energy-efficient, and low-maintenance option that can add value to your home.
Vinyl
Affordable and easy to care for, vinyl windows make it simple to repair or even upgrade your home.
Wood
Wood windows with a traditional and classic look provide your house with an unrivaled natural style.
"Professional, competitive prices, quick installation. I would highly recommend Safe Harbor Exteriors for window replacements, and look forward to turning to them for our exterior home needs in the future!"
– Jason D.
Window Brands with Unmatched Quality and Style
When you're ready for new windows for your Olathe home, Safe Harbor Exteriors is the call to make. We only offer high-quality products from the most trusted brands. We provide window replacements from Pella, Wincore, Provia, and Windsor. No matter which brand you choose, Safe Harbor has experience installing and servicing each one. We can help you choose the right windows for your home and ensure they are installed correctly, so you can enjoy their benefits for years to come.
Premier Window Replacement from Safe Harbor Exteriors
Olathe, KS has a close-knit community feel, with a variety of events and activities that bring people together throughout the year. The city is known for its friendly residents and welcoming atmosphere. It's more than just your home away from home, it's your recreation destination. You need the perfect windows that flawlessly complement the style of your house. Contact Safe Harbor today for your free estimate!