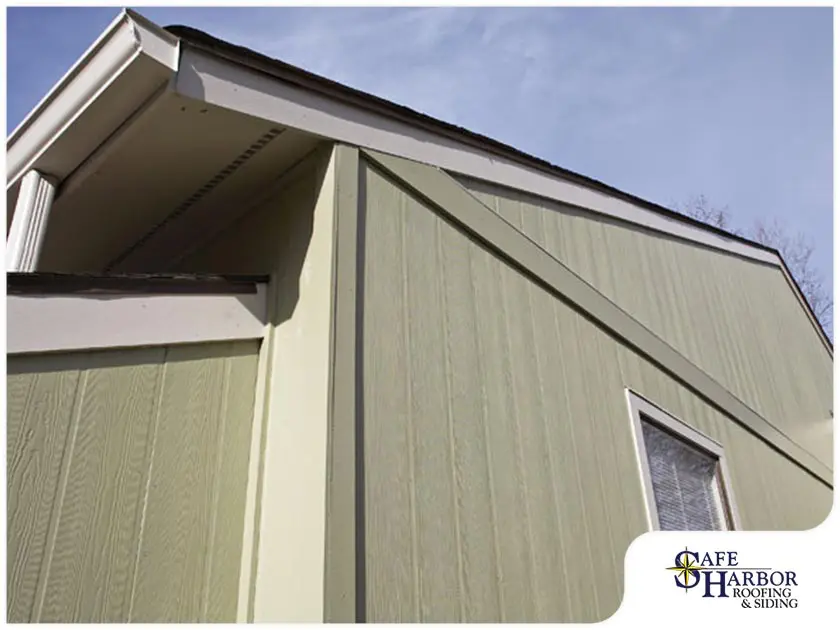 At Safe Harbor Exteriors, we have always aimed for complete client satisfaction, not only through exceptional workmanship, but with the highest quality products as well. That's why we have partnered with some of the leading siding manufacturers. These include James Hardie, the top source of exceptional fiber cement products in the country.
One of this brand's standouts is the HardiePanel line of siding and floor substrate, which can make a huge difference to the look, weather protection and structural integrity of your home. Here's a quick overview:
HardiePanel Vertical Siding
If you're planning a siding replacement this season, you should consider the HardiePanel vertical option offered by Safe Harbor Exteriors. Aside from its neat and simple design, which helps add a smooth and lovely look to your home, it is also available in a wide selection of colors and textures. Some can even emulate the rich look and feel of genuine wood and stucco, allowing for many design possibilities.
The HardiePanel vertical siding is designed to withstand the harshest weather conditions and is highly resistant to mold, rot fire, and pests. Thanks to James Hardie's advanced ColorPlus Technology, your HardiePanel vertical siding is crafted with a consistent, baked-on finish that is impervious to sun damage. Just make sure it's installed by a premier siding replacement company like Safe Harbor Exteriors.
---
HardiePanel Siding Options
Cedarmill
Get the classic look of wood grain
Smooth
A smooth, contemporary look often used to achieve the board-and-batten style
Stucco
Get the look of stucco without all the maintenance issues
Sierra 8
A combination of texture and linear details
HardiePanel Compressed Sheet
This particular line of products by James Hardie isn't limited to residential siding. There's also the HardiePanel compressed fiber cement sheet for ceramic tile finishes over timber and lightweight steel joists. An incredible alternative to plywood and particle board, this moisture-resistant material is used as substrate for tiled balconies and tiled internal wet-area floors. In fact, it is even used as formwork in a variety of commercial and industrial applications, including bridges and roads.
When it comes to top-tier fiber cement products, look no further than one of the area's best James Hardie siding installers, Safe Harbor Exteriors. With our James Hardie HardiePanel line, we'll help you pave the way to a lovelier and sturdier home. We serve Shawnee and the greater Kansas City area.