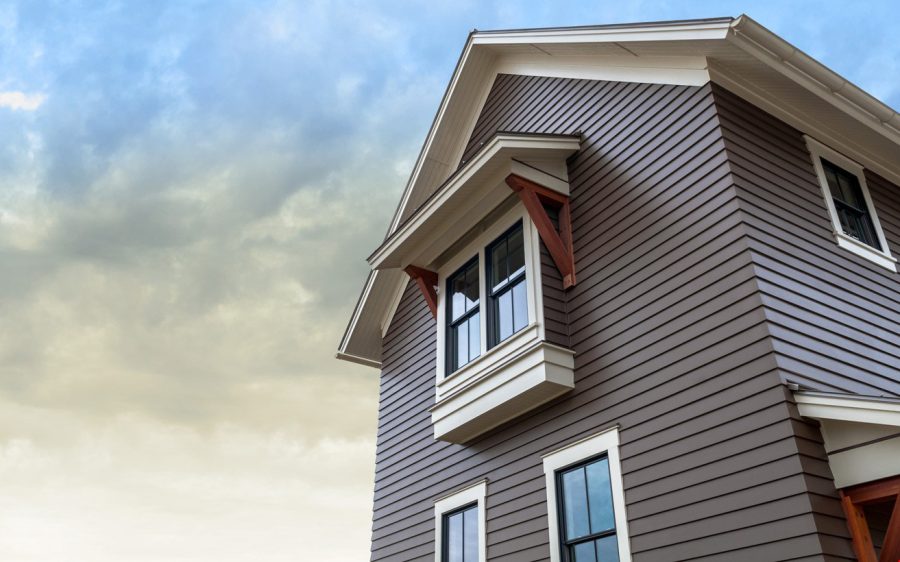 When your home is well-sealed against water infiltration with James Hardie fiber cement siding, you get peace of mind that you're safeguarded from wood rot. You can avoid the expensive problems wood rot causes by installing durable Hardie Board that resists moisture intrusion.
Water penetration is your home's enemy and leads to wood rot when it goes undetected. When left unaddressed, it can turn into structural problems like deteriorated support beams and rotted floor and ceiling joists. And it's costly to replace wood. 
Read on and learn how to prevent wood rot.
3 Tips on Keeping Your Home Free from Wood Rot 
1. Remedy your home for good with moisture-resistant siding
When wood siding allows water to penetrate your home, trouble with wood rot results. Likewise, when vinyl siding's gaps allow water to seep behind them into your wood decking, you may end up with rot underneath. Your home's trim, windowsill, and door frame may also be prone to rot. The solution? Moisture-resistant siding. 
The James Hardie company engineered moisture-resistant siding to keep your home's wood from rotting. With the James Hardie products, you can be sure your exterior doesn't suffer from wood rot anywhere! Your Hardie siding won't develop wood rot even if you have wood framing under it.
HardieZone System
Hardie products are Engineered for Climate®. They are designed with specific performance attributes relative to your climate. The HZ5 product, perfect for the Kansas City area, is designed to withstand freezing temperatures, extreme seasonal temperature variations, snow, and ice. Its surface is engineered for higher performance, providing superior paint adhesion and water resistance as well as being fire-resistant. A drip edge is added for water management. 
HardieTrim
The same durable siding material Hardie uses to make siding panels is also used on their trim. You get trim that resists damage from ice, snow, and freezing temperatures. You can rest at ease your home is protected. 
HardieSoffit
Just like the Hardie company created siding panels and trim engineered to resist water intrusion, they also engineered soffits to do the same. Your home will have no vulnerable areas when you choose Hardie products from start to finish. 
2. Prevent the conditions that cause rot to form
Rot requires four conditions to flourish. Remove any of these, and you'll stop rot in its tracks.
Wood
Oxygen
Warmth
Moisture
Freezing temperatures slow the rate at which wood rots, but don't stop rot completely.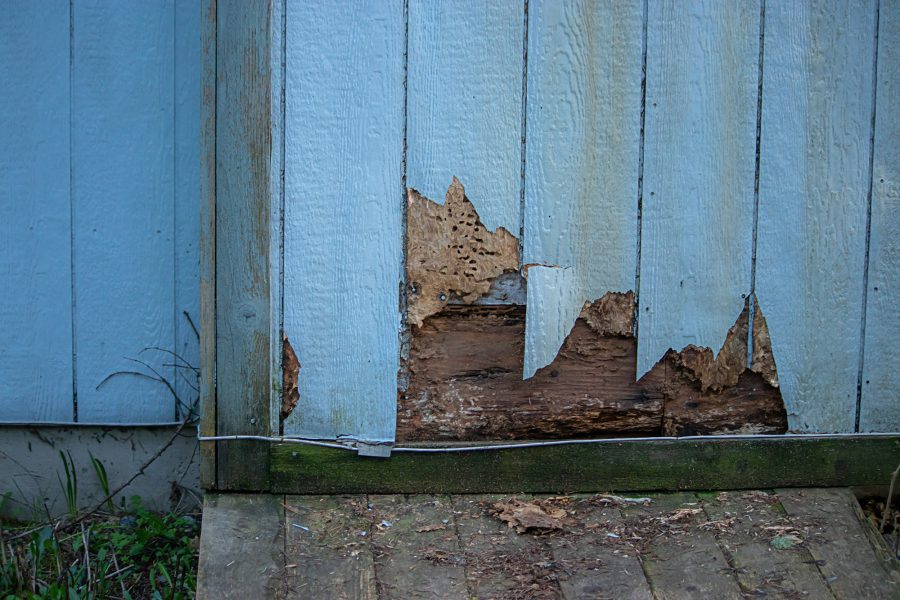 3. Check your home periodically for wood rot
If you currently have wood siding, carefully inspect the panels around and under your windows for signs of swelling or discoloration. Paint can mask wood rot.
Nudge your siding with a screwdriver and see if the wood is hard and firm or soft and pliable. If the screwdriver descends into the wood, that indicates you have a problem with wood rot. The sponginess of the wood is a classic indication of rot beneath the surface.
Other signs you may have wood rot include:
Peeling paint — If your siding's paint starts to peel in certain sections, those areas are likely experiencing moisture damage beneath the surface. Touch the areas where your paint is peeling; if they feel moist, the problem is likely rot.
Musty smell — As you walk around your home exterior, be aware of how it smells! Your sense of smell can detect wood rot. Rot produces an earthy, musty odor as it deteriorates your siding and is a huge clue that you need to have it inspected and replaced.
Disintegration — If your siding crumbles apart or breaks off in your hand when you touch it, that's a sign of wood rot. Contact a reputable siding contractor (like us!) and have it inspected promptly.
Understand that wood rot is not salvageable and should be dealt with promptly to keep the problem from multiplying.
Transform Your Kansas City Area Home with James Hardie Siding 
At Safe Harbor, we're a James Hardie Preferred Contractor. The manufacturer trained us to install Hardie siding according to their best practices, so you can rest at ease that your siding will perform as it was designed for its lifetime. Discover how re-siding your Kansas City area home with James Hardie fiber cement siding can safeguard it from the elements so you won't ever have to deal with wood rot.