With typical sloped roofing, drainage primarily depends on gravity. The angle of the roof panels facilitates rainwater to flow into the gutters and safely away from the building. For commercial flat roofs, drainage isn't as straightforward. Understanding how flat roofs handle rainwater is an important part of regular maintenance.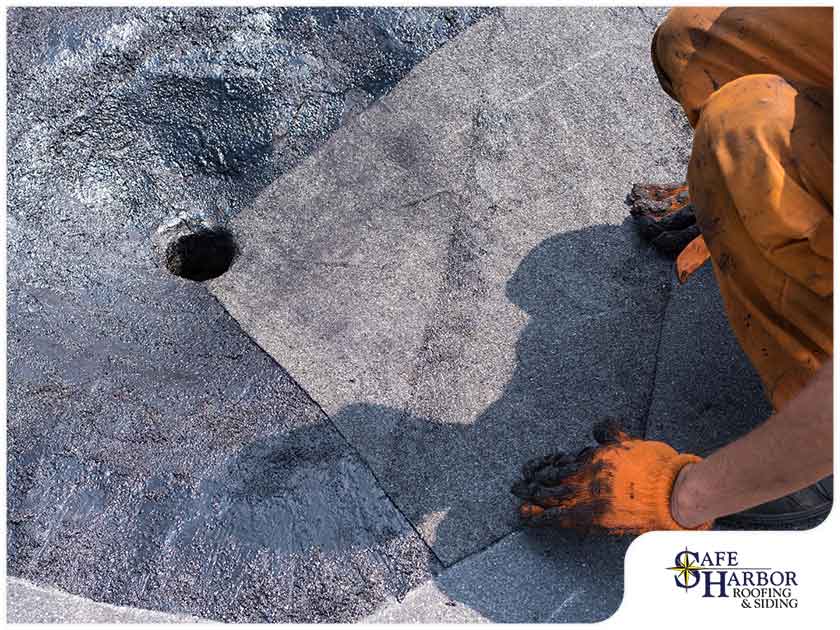 Flat roofs are actually not completely flat. They are built with a barely noticeable slope that, while not as effective at drainage as their sloped counterparts, is enough to prevent water from pooling and damaging the roof.
How Roof Drainage Works
Without proper drainage, you can expect more and frequent issues. The concept behind drainage isn't particularly complicated. The entire system is composed of all the parts of your roof designed to channel rainwater away from the most vulnerable areas and into the gutters and downspouts. From here, the water is allowed to flow into a drainage site away from the building.
Effective Roof Drainage
Keeping all the components in your drainage system well maintained is crucial to ensuring its performance. This is especially important during seasons of heavy rainfall. Gutters and downspouts are particularly prone to clogging and obstruction, which is why regular cleaning is necessary to keep them working properly. The channels where water is expected to flow should also be reinforced with flashing to prevent further water penetration to the rest of the roof.
Drainage Problems
Contact your local roofers as soon as you suspect any problem with your drainage system. Without a safe way to redirect the flow of water off your roof, the rest of your structure could suffer. Water penetration and leakages are serious problems that, in worst cases, can even lead to premature roof replacement.
At Safe Harbor Exteriors, we are your leading provider of roof repairs, installations and maintenance. Give us a call at (913) 553-3620, or fill out our contact form to schedule a roof drainage evaluation and request a free estimate on roof replacements today. We serve property owners in Shawnee and other nearby areas in Kansas.