Answers to the Most Common James Hardie Siding Questions
If your Kansas City home is older, inevitably, portions of your exterior will become worn and weathered. Unexpected maintenance issues, such as siding damage, can be frustrating and costly. Deteriorating siding can also detract from your home's curb appeal and cause problems in your home's interior, such as drafty windows or a leaky roof. Other situations that can necessitate a complete siding replacement include hail damage, cracks, or wood rot. With so many siding choices you may not know where to start.
If your goal is a low-maintenance, stress-free solution that will last as long as you are in your home, James Hardie siding is your solution. There is a reason that James Hardie products grace the sides of more than 8 million homes across North America. James Hardie siding, which is also known as Hardie Board siding, fiber cement siding, HardiePlank siding, HardieShingle, or HardiePanel siding is as low maintenance as it is beautiful. Safe Harbors Exteriors is the leading James Hardie Preferred Siding Contractor in the Kansas City area.  
---
Guide Chapters
---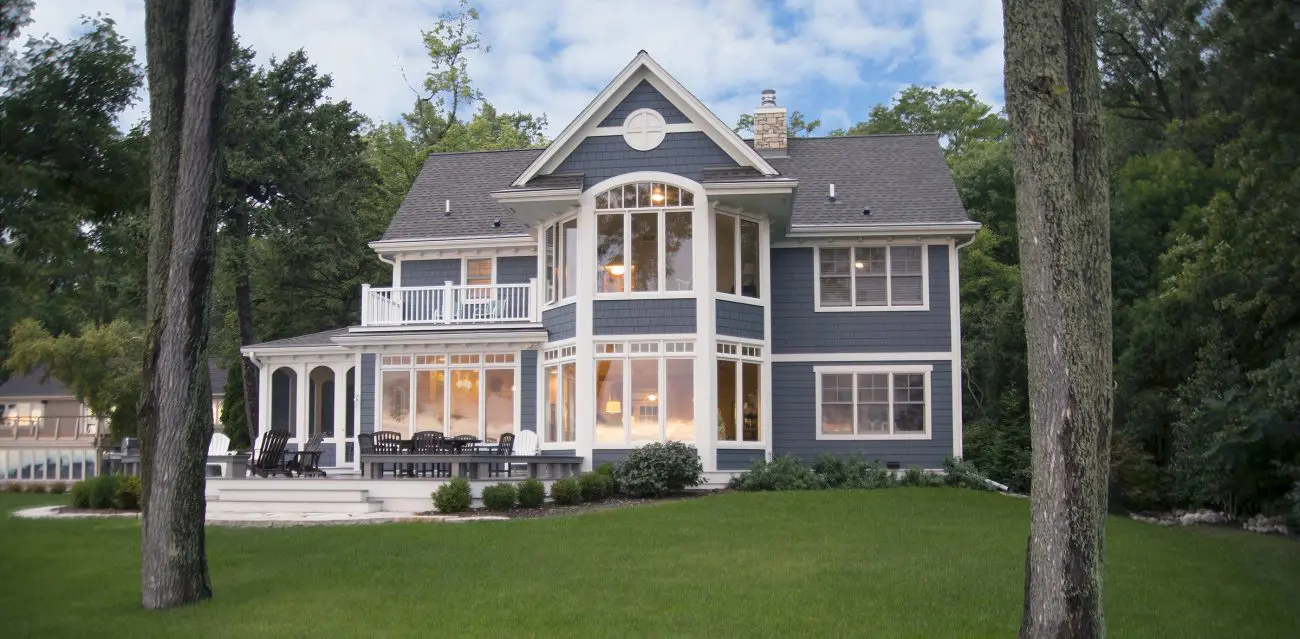 What are the advantages of James Hardie Siding?
James Hardie fiber cement siding is made of Portland cement, sand, water, and cellulose fibers These ingredients work together to create exceptional durability: the water dissolves the wood fibers and activates the cement, the wood pulp boosts pliability, and finally, the Portland cement creates exceptional strength. The benefits of James Hardie siding include:
Low maintenance – The only maintenance that James Hardie requires is a twice-a-year wash with a garden hose and a medium bristle nylon brush
Durable – Fiber cement siding is built to withstand UV rays, strong winds, hailstorms, and is moisture resistant.
Wide range of colors – James Hardie fiber cement has an array of hues from which to choose
Due to its strength, James Hardie's fiber cement siding is also both pest resistant and noncombustible. With James Hardie's HardieZone System, you'll get siding with specific performance attributes that are customized for the climate in which you live.
This science-based approach includes eight climatic variables that affect the long-term performance of siding. That means your James Hardie siding will be especially able to withstand extreme weather changes, which makes it ideal for Kansas City's frequent storms, hot summers, icy winters, and strong winds. And if you're still not convinced? James Hardie's warranty should provide you with peace of mind. When Safe Harbors Exteriors' specially trained contractors install your James Hardie siding, you receive a 30-year non-prorated, transferable warranty.
How does James Hardie Siding Compare to Other Siding Products?


When it comes to choosing a siding material, there are many options including wood, vinyl, aluminum, stucco, and LP SmartSide. LP SmartSide siding uses a wood-based product while James Hardie siding is cement-based, which means it is more durable and requires less upkeep.
And how does James Hardie compare to vinyl siding? Here's a quick roundup: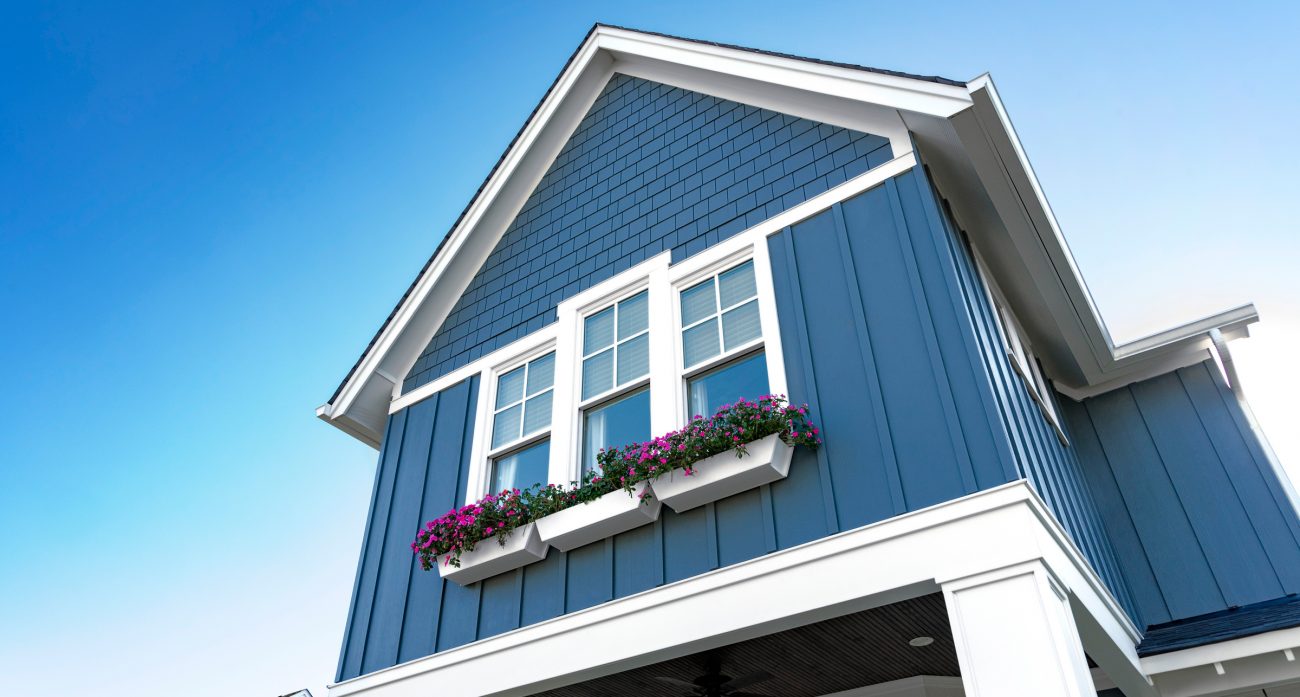 ColorPlus and James Hardie Siding Color Options

One of the best things about James Hardie fiber cement siding is the many colors and style options it affords to homeowners, including James Hardie's exclusive ColorPlus Technology, a fade-resistant finish which is baked on in the factory, its primed collection, its Dream Collection, and it's Statement Collection.
Here are some of the advantages of the different James Hardie products:
ColorPlus Technology – Fade and chip-resistant with a finish that lasts up to 15 years
Primed Siding – Arrives primed and painted for a faster installation
Dream Collection – More than 700 ColorPlus custom finishes that complement the array of Hardie board styles
Statement Collection – Kansas City's most popular ColorPlus Technology colors, locally stocked and readily available.
With so many siding colors to choose from, are you wondering how you'll be able to settle on a shade? James Hardie's new Color Tool allows you to visualize what your home will look like with any dream siding and trim combination that your imagination can conjure up! And all before a single paint drop touches your home's façade.
What Siding Styles are Available by James Hardie?

Loved by builders for its durability, James Hardie fiber cement siding is also lauded by designers for its versatility. Name any home style — contemporary, colonial, craftsman, Cape Cod, Mediterranean, or ranch — and you will find a complimentary James Hardie siding style.
Styles include:
The Aspyre collection – allows you to create one-of-a-kind, creative homes by integrating contrasting elements
Board and Batten – versatile enough to create an ultra-custom aesthetic and is especially well-suited to modern farmhouse looks
HardiePlank Lap Siding – horizontal planks create a classic look that is complementary to a variety of home styles
HardieShingle – successfully mimics wood shingles, without the headaches caused by that real wood siding
HardiePanel Vertical – available in smooth, wood-grain, or stucco textures, creates a refined look for an entire home or as an accent to James Hardie's traditional HardiePlank product
How Much Does James Hardie Siding Cost?

If you've read this far, you understand what makes James Hardie siding so desirable and well-regarded among homeowners, builders, and designers. Expense is a consideration for any home improvement, so your next question is likely, "How much will it cost me to have James Hardie siding installed on my Kansas City home?"
James Hardie siding is not the cheapest choice. Its proprietary blend of ingredients and specialized creation process is what creates an exceptionally strong product that won't require frequent repairs. Adding James Hardie siding to your home translates to a remarkable return on investment; 91% of builders agree that fiber cement siding increases a home's appraisal value. With its 30-year non-pro-rated warranty, you'll have peace of mind that James Hardie is a trustworthy manufacturer.
Here are some factors that can affect the cost:
Location – prices vary per region and you are likely to pay more in a higher income area
Project size – although you can expect a lower price per square foot for a larger home, you will also pay more overall
Contractor selection – installing James Hardie siding requires special expertise so choose a company with the knowledge and tools to provide the craftsmanship you want
Optional features – trims, textures, and colors, or fade-resistant ColorPlus Technology siding can all make a difference in your price per square foot
Special circumstances – the current condition of your home's exterior can impact the price of installation
Looking for a rough estimate? Generally, you can expect to pay approximately $12 to $15 per square foot to have new James Hardie siding installed on your home's exterior. For a 2,000 square foot home, the total cost would be $24,000 to $30,000*.
*Cost is a rough estimate only. Contact Safe Harbor for a quote on your specific project.
Why is it Important to Correctly Install James Hardie Siding?

Choosing to add new siding to your home is a big investment, so you want to make sure it's protected. In addition to providing a low-maintenance and gorgeous product, James Hardie offers exceptional warranty coverage.
Installing James Hardie on your own is not recommended, as it has unique installation guidelines, requiring heavy specialized materials and storage space that you might not have on hand.
Hardie siding installation takes approximately 10 to 12 days. Your contractor will begin adding the new planking to the lowest part of your home. After adding a starter strip to the bottom edge of the sheathing, they'll continue adding planks to your home, cutting it to fit over doors or windows.
When you select a contractor that has been trained by James Hardie, you know your outstanding warranty will be honored, while an improper install — by you or by an inexperienced contractor — will result in a voided warranty.
Here are the details of James Hardie's extensive warranty coverage:
A 30-year non-prorated transferable warranty from James Hardie for all siding installed by James Hardie-trained contractors
A 15-year non-prorated warranty for HardieTrim products
A 15-year warranty against chipping and cracking for ColorPlus technology
Safe Harbor has a proven four-step process to guarantee you the results you desire: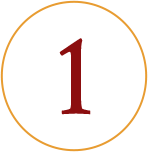 Schedule
Make an appointment
Assessment
We'll take accurate measurements and make specific product recommendations
Finish
Professional installation and a thorough final inspection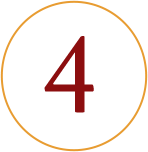 Enjoy
Enjoy your stunning, low-maintenance dream exterior!
What to look for in a Certified James Hardie Contractor
When you choose Safe Harbor Exteriors for your Kansas City home, you'll enjoy exceptional customer service, skilled craftsmanship, and a Certified James Hardie Contractor. We earned that label by undertaking exhaustive training to ensure your warranty is protected! We were also required to receive a homeowner "Likely to Recommend" score of at least 90% with GuildQuality, a third-party customer satisfaction surveying service.
Here are some other things to consider when deciding on a siding company:
Referrals – Ask your neighbors, friends, and co-workers for referrals
Experience and knowledge – Look for a contractor that has experience with the type of project you need completed and find out how many years they've been working with it
Project team – Who will be doing the actual labor? Are they employees or subcontractors?
Project approach – Does the company have a proven process?
Attentiveness – Does the sales team listen to your needs and desires?
Research your builders – Inquire about contractors with a local Consumer Affairs Office or Better Business Bureau
Check licenses and insurance coverage – Be certain the contractor you are considering is licensed and insured
Why Kansas City Area Homeowners Love Working with Safe Harbor Exteriors for Their James Hardie Installation
Time is precious and there are many more entertaining things you'd like to do with your free time than spend hours on siding upkeep. Likewise, there are many better things you'd rather do with your money than pay for endless siding repairs. We get it!
Safe Harbor Exteriors has helped thousands of homeowners in the Kansas City area realize the low-maintenance, resilient home exteriors of their dreams. We have many great reviews that testify to our superior customer service and expert craftsmanship. Are you ready for an estimate? Contact us today!
---
Recent James Hardie Siding Articles: