The GAF brand has been around for more than 100 years now, providing both residential and commercial roofing products throughout North America. We are proud to be able to carry their products as well as offer the Golden Pledge® Limited Warranty, the best warranty GAF has available, made possible by our Master Elite® contractor certification.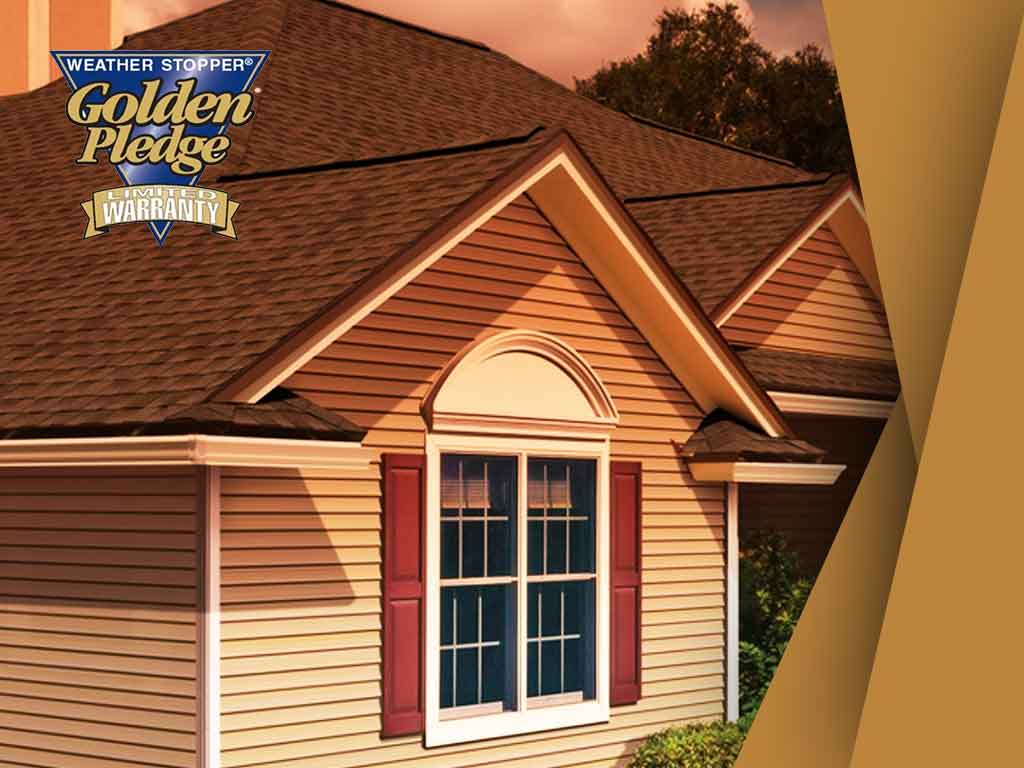 GAF Master Elite® Status
GAF awarded us this factory-certified status because we are properly licensed, adequately insured and committed to ongoing professional training, and we have a proven reputation. No more than 3% of all contractors have succeeded in earning the distinction of carrying the Master Elite brand, and we are proud of this achievement. We are also determined to always provide only the best for our customers.
One of the main reasons the certification process was created was to make it easier for customers to find experts at installing GAF products. As with any home improvement project, choosing great quality materials is as important as choosing the right people with which to work. If you were looking to replace your wood shake roof with three-tab shingles from GAF, for example, working with certified contractors will ensure professional, long-lasting work with the best possible warranty to go with it.
The Golden Pledge® Limited Warranty
Our Master Elite status gives our customers access to GAF's Golden Pledge warranty. If you were our customer, this would mean that your entire roofing system will be covered for a period of 50 years (reduced to 20 years for three-tab shingles). You can transfer this warranty for free if the need arises for it. Workmanship will also be covered for at least 25 years, including tear-off and disposal costs for misapplications and manufacturing defects.
If you wish to know more about how the Golden Pledge can best work for you, get in touch with us. Our team of professionals is not only ready to show you the benefits of choosing GAF products, but is also equipped to help you determine which roofing and siding solutions your property may need. Start your project with a free consultation. We serve several locations in the Kansas City Metropolitan Area, including Shawnee, Overland Park and Olathe.