Beautify Your Home with Lasting GAF Shingles
With the harsh weather Kansas City faces, it's no wonder that roofs begin to deteriorate and look dull. The longer you leave your roofing unaddressed, the more likely it is you'll end up with costly, time-consuming damage.
The solution is clear — versatile, dependable, durable GAF asphalt shingles. As a GAF Certified Master Elite roofing company, we'll ensure your home's roof looks attractive and stands the tests of time and weather without a need for constant maintenance.
GAF Roofing—Great Results, Happy Kansas City Homeowners
When you invest in a GAF asphalt roof, you'll enjoy the benefits that have made GAF America's #1 shingle.
Gorgeous Designs
GAF's Timberline™ shingles add curb appeal and trusted protection to any architectural look.
Lasting Performance
Versatile styles combine with proven durability against harsh weather elements and a Class-A fire rating, ensuring your home is protected for decades.
Expert Installations
GAF trains roofers to meet stringent standards, so you're assured the installation is done right.
Great Return on Investment
GAF asphalt shingles are affordable, eco-friendly and long-lasting, boosting the value they provide.
GAF Asphalt Shingle Options for Kansas City Homeowners
GAF's top-of-the-line asphalt shingles are the epitome of functionality and aesthetic appeal. Since asphalt shingles are the go-to option of a great majority of homeowners, these top-of-the-line shingles are a worthy investment. Here's a look at each of them in detail.
Timberline
GAF's Timberline shingles are the country's number one option. Their popularity stems from the fact that they have wide-ranging designs from the ultra dimensional to the genuine wood-shake look. These products embody value and performance and will surely boost your home's value.
Designer
These lifetime roofing shingles are the perfect choice for homeowners looking for beautiful, stylish, and extremely durable shingles. Theys exude luxurious and timeless beauty at a fraction of the cost of expensive wood shakes.
Advanced Protection Shingles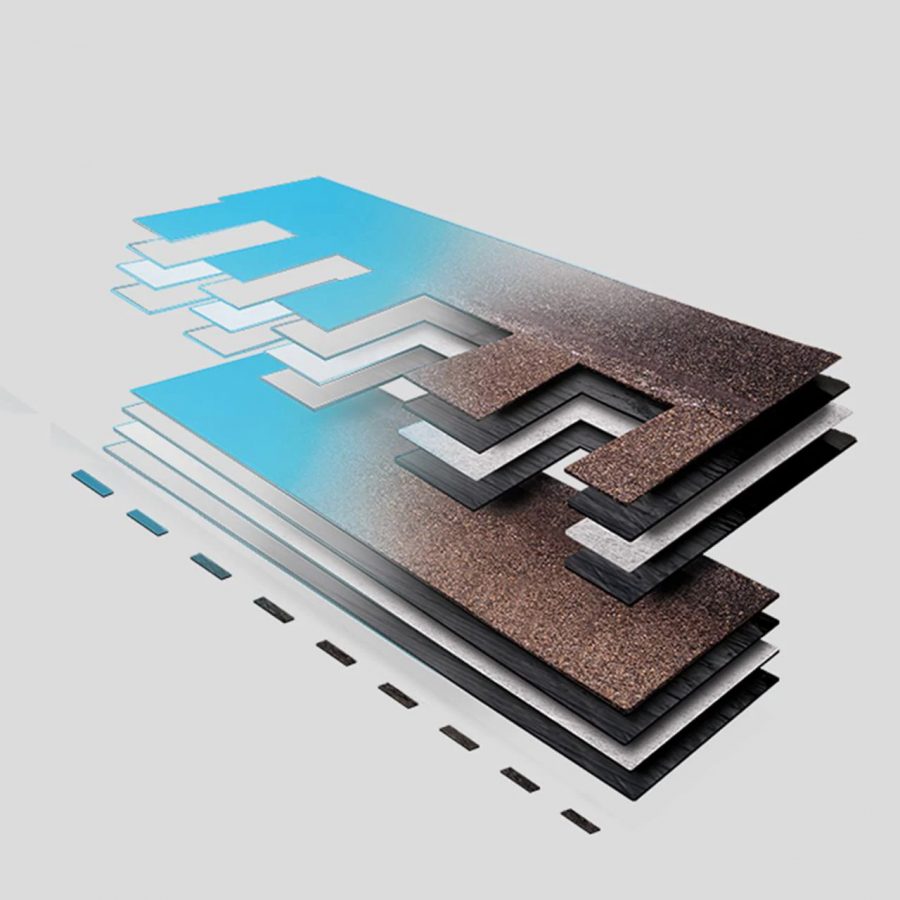 For homeowners looking for sheer durability. Through heavy rains, high winds, and debris impact, these shingles are sure to withstand the test of time. Performance and energy savings are the marks that this product can boast.
Exceptional Toughness
GAF's Advanced Protection Technology makes shingles extremely tough. This means long-term durability even through constant exposure to heat and cold.
Granule Adhesion
Excessive granule loss is one of the foremost signs roofers look for when testing if a system needs replacement. With GAF Advanced Protection Shingles, granule loss is not something you should worry about all the time, so your system gets better ultraviolet (UV) protection for a much longer time.
Wind Uplift Resistance
GAF is the only roofing manufacturer that can proudly state that its shingles passed the industry's two toughest wind resistance tests: the ASTM D3161, Class F (up to 110 mph winds) and the ASTM D7158, Class H (up to 150 mph winds).
Fire Resistance
By putting products through the most demanding tests, GAF ensures quality roofing for you. GAF Advanced Protection Shingles can withstand extreme temperatures, be it the cold in Montana or the scorching heat in Arizona. In addition, thanks to GAF Advanced Protection Technology, you'll have one less hazard to worry about in case of a fire.
Three-Tab
Are you looking for aesthetic appeal and pure performance on a limited budget? You're in luck as this three-tab shingle option is the perfect choice that delivers basic protection with a very affordable price tag.
"Absolutely the BEST contractor experience we have had in the 40 years at our address. Would recommend 110%!!"
–Mike S.
Advantages of Choosing GAF Asphalt Roofing Shingles for Your Kansas City Home
Homeowners in the Kansas City area love the results they get when they choose GAF shingles.
Simple to clean and maintain — no time-consuming upkeep
Versatile and customizable for any home style
Affordable, attractive alternatives that mimic wood or slate
Weather-resistant against rain, snow, ice, wind, hail, and sun
Long-lasting — typically 15-30 years or more
GAF's Warranty Coverage
GAF's comprehensive warranties protect your roof from both workmanship and manufacturer problems. This combination of workmanship and structural coverage makes it one of the most robust warranties available in the industry. As GAF Master Elite roofers, we can offer you GAF's Golden Pledge® Limited Warranty. It boasts 100 percent Material Coverage for 50 years and 100 percent Workmanship Coverage for 25 years. Tear-offs are included in this warranty, on top of disposals and misapplication of flashings.
GAF's Smart Choice® Protection Period is available for all of GAF's warranties. This is a period that we provide extra coverage against manufacturing defects during the critical early years of your roof. In the event that a manufacturing defect arises on your newly installed roof, GAF will provide you 100 percent replacement materials and professional workmanship from us
Why You'll Love GAF Roofing Installation by Safe Harbor Exteriors
When it comes to safeguarding your home, choosing the right roofing company for your Kansas City area property is as essential as choosing the right shingles. As a certified Master Elite GAF roofer, we deliver proven, consistent roof installations you can rely on:
Dependable, long-lasting results that make your home simple to maintain
Professional, reliable communication throughout the entire process
Great warranties that give you enduring peace of mind in a lasting roof
Our Simple, Proven Process
SCHEDULE
---
Simply call and make an appointment. ASSESSMENT
---
We'll give you accurate measurements and recommend the best product options. FINISH
---
Get professional installation and a thorough final inspection. ENJOY
---
Relax in your beautiful, long-lasting, low-maintenance home.